Thank you for your interest in Monroe County Hospital & Clinics. Please contact our Communications & Foundation Coordinator at 641-932-1795 to learn more about our volunteering program.
---
The Look Nook
Do you have an upcoming birthday, anniversary, holiday function, or are you simply looking for a gift just because? Let The Look Nook help you find the perfect gift for that special someone. Operated by our Monroe County Hospital Auxiliary and located conveniently by Monroe County Hospital & Clinics Main Entrance.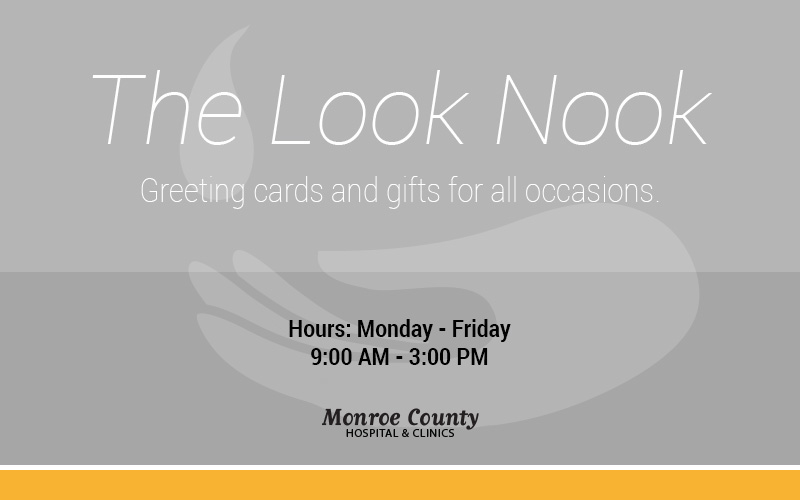 You will find items such as:
Sport Team Gear
Jewelry
Seasonal Décor
Greeting Cards
Soups, Jams, Seasoning Mixes
Decorative Yard Signs
Gloves, Scarves, Hats
Snacks & Caramels
Hours
Monday–Friday: 9:00 a.m. – 3:00 p.m.