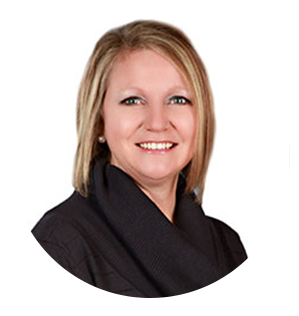 Allison Judge is an RN, Health Coach for the Monroe County Hospital & Clinics (MCHC) – Medical Clinic. Allison's responsibilities include monitoring health management for all patients served at MCHC.
Working in multiple nursing fields, Allison has experience including dialysis, radiology nursing, L & D, and emergency room. Allison states, "The knowledge and personal growth from each area is priceless and has allowed me to care for a variety of patient populations. I believe all these experiences have made me a more rounded caregiver."
As a child, Allison's childhood dream was to follow in her dad's footsteps to be a chiropractor. Her career led to a different pathway, but Allison knew she wanted to be in healthcare. Allison's biggest inspiration was simply the support from her family to become whatever I wanted.
"Healthcare is a special calling. Knowing that you can make a difference in people's lives is very gratifying. You witness the greatness of the human spirit every day," Allison expresses.
Being content in her own skin is Allison's main goal. Allison exclaims, "I feel it is vital to have a balance in my personal and professional life. I have set a personal goal to finish the nurse practitioner program that I am currently conquering this moment."
As a resident of Albia, Allison always knew the hospital was present, but at the time, she thought working out of town was the way to go. When Allison's position became open, the position sparked her interest because it was a new area she had never explored. Allison enjoys challenges and her role has not disappointed. "Seeing the changes in our healthcare system first hand and knowing I can implement changes to better our patient's outcomes is exciting," expressed by Allison.
Allison shares her words of advice, "No matter what happens, just go with it and try to see the good. Just keep swimming."
MCHC is a trusted provider of high-quality, local health care to the residents of Monroe County, IA and surrounding counties. To learn more, please visit www.MCHAlbia.com.