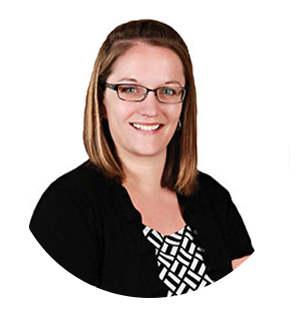 Amanda attended AIB College of Business graduating with a Bachelor of Arts (BA) in Accounting. Amanda is a Controller for Monroe County Hospital & Clinics (MCHC).
As a Controller, Amanda heads the accounting department. She is responsible for the company's financial statements, general ledger, cost accounting, payroll, accounts payable, accounts receivable, budgeting, tax compliance, and various special analyses. Amanda works hand in hand with Larry Brown, Chief Financial Officer.
Amanda is originally from Albia. IA. She has always been interested in Monroe County Hospital & Clinics. Amanda was notified by Kendra Sinclair, Director of Rural Health Clinic Operations, regarding MCHC's Controller position opening. Being an advancement from her last position, she was very intrigued with this tidbit and moved forward in pursuing, as this position fit her career milestone goal. Amanda shares, "Upon meeting the people that work at MCHC, I knew accepting the Controller position was a great fit for me."
Leading up to becoming a Controller, Amanda has always been very passionate about her career path, making it fun and interesting. Amanda was very active in job shadowing during her High School years. To this day, she still utilizes the old school paper spreadsheet! J
Everyone has a main goal in life. Amanda's focus is to be the best person she can be and to be a good influence on those she encounters. "Be yourself," stated by Amanda.
MCHC is a trusted provider of high-quality, local health care to the residents of Monroe County, IA and surrounding counties. To learn more, please visit www.MCHAlbia.com.