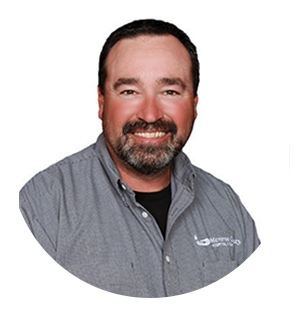 Bill Bayer joined the MCHC Team in 2009 as our Facilities Manager. He has responsibility for leading our Maintenance and Environmental Services Teams. Additionally, he serves as MCHC's Safety Director. Bill shares that he loves working at MCHC because there are so many changes within the healthcare system and he likes the challenge of knowing and keeping up on the regulatory codes. He also appreciates working in a small community.  Bill holds Masters level licenses in plumbing, HVAC, hydronic, mechanical, electrical and refrigeration.
Bill joined the Air Force, serving active duty for 6 years and another 4 years with the SAC Elite Guard (para rescue) after graduating high school. This allowed him to travel everywhere in the world except Europe.  Bill went on to pursue his college degree at the University of Maryland, graduating with a Bachelor's Degree in Criminology. He then fell in love with construction work and moved into the trades. He was inspired by his father who was an electrician. Bill is very busy outside of his MCHC work life. He raises horses and cattle, tends to his crops and is very active with coaching softball in the community. Bill grew up in Eddyville, Iowa and now resides in Albia with his wife Missy. Bill and Missy have 4 children and 1 grandchild.
MCHC is a trusted provider of high-quality, local health care to the residents of Monroe County, IA and surrounding counties. To learn more, please visit www.MCHAlbia.com.