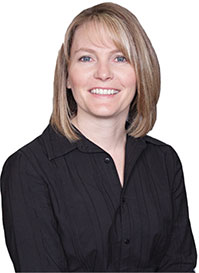 As a Revenue Cycle Manager, Jami is responsible for overseeing the day to day activities of the revenue cycle and accounts receivable to include registration, health information and billing.
Jami has been with Monroe County Hospital & Clinics (MCHC) for 22 years, since May 1995. Jami started in registration, then self-pay collections, billing lead and now holds the position of revenue cycle manager.
"I enjoy guiding and helping our team, customers, and appreciate the opportunity MCHC has given me to learn and grow into my role."
MCHC is a trusted provider of high-quality, local health care to the residents of Monroe County, IA and surrounding counties. To learn more, please visit www.MCHAlbia.com.