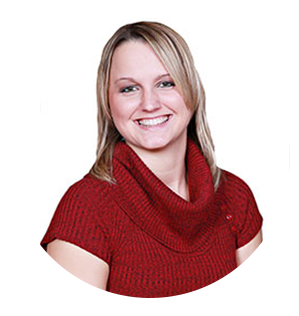 Julie graduated from Oskaloosa High School and went on to Indian Hills Community College obtaining her nursing degree. Julie is a Registered Nurse (RN) for Monroe County Hospital & Clinics (MCHC).
As a Registered Nurse, Julie performs many jobs. She provides and coordinates patient care, educates patients and public about various health conditions, and provides advice and emotional support to patients and their family members. Some of the job functions Julie performs are: diagnostic tests and analyzing results, administering medications, operating medical equipment, recording patients' symptoms and medical histories, and assisting with patient rehabilitation and follow-up.
As a child, Julie wanted to pursue a career as a nurse or dance instructor. MCHC is thankful she chose the nursing route as she is a wonderful asset to the team and her devotion is appreciated. Julie is a helper and doer. She strives for the best care with her patients. Julie states, "I enjoy the patients that I come in contact with. I love to see the progress of the patients I take care of. Knowing that I had a part of their recovery is such a rewarding feeling that makes me know I am doing what I am here to do."
As part of the MCHC team, Julie expresses, "I enjoy my co-workers. Nursing is a team effort to provide the best care to our patients. It doesn't just take one nurse to take care of patients, it takes a team of health care professionals that I enjoy working with every day. That team is part of MCHC. I am so grateful for the opportunity that MCHC has given me."
MCHC is a trusted provider of high-quality, local health care to the residents of Monroe County, IA and surrounding counties. To learn more, please visit www.MCHAlbia.com.