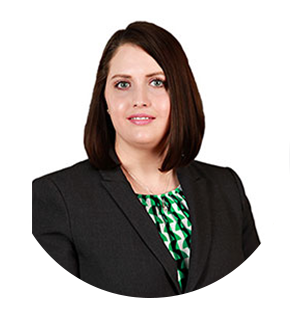 Kari graduated from Chariton High School and went on to graduate from Indian Hills Community College with an Associate's Degree in Nursing followed by a Bachelor of Science in Nursing from the University of Iowa. Kari is an Emergency Services Clinical Support Coordinator for Monroe County Hospital & Clinics (MCHC).
As an Emergency Services Clinical Support Coordinator, some of Kari's duties include execution of orientation for new nurses in the Emergency Department, providing oversight of Clinical Quality in Emergency Services, assisting with clinical documentation and improvement, development of protocols in clinical areas, and other duties as assigned.
"There's not just one thing that makes being a nurse enjoyable, and that is what I enjoy most about being a nurse." Kari states, "A career in nursing is not self-limiting, allowing me to challenge my own abilities and to grow as an individual and professional. Throughout my career I have had the pleasure of being a part of numerous people's lives. These people impact my life, just as I impact theirs."
Kari's main goal in life is ultimately to be happy. "It is easy to have a plan on what you think your life should look like and accomplishments you feel you should achieve in order to be successful and fulfilled.  I know from experience that plans don't always work out in the way that we envision. So I have chosen to keep it simple: my life goal is to be loving and understanding to my husband and family, to enjoy and appreciate the company of my friends, to remember to take time for myself and to leave a situation or task better than I found them," Kari expressed.
Kari found MCHC through a family member. When she was ready for a change in life, she decided to look into MCHC. Sure enough, MCHC just happened to have an opening in the emergency department that fit exactly what she was looking for. "What I love most about working at MCHC are the relationships built with my co-workers. It truly is a family," stated Kari.
Upon asking Kari about her proudest moment in her career, Kari responded, "I've had the opportunity, while now at MCHC, to grow my knowledge and skillset again by transitioning into a supportive role as the Emergency Department Clinical Support Coordinator. Along the way I've challenged what I already know and wanted to learn what I don't in order to provide the best care for my patients and support the people that I have the pleasure of working beside. I've had multiple proud moments in my career and I'm thankful that I am able to look at my career as a whole and be proud of where I've been and the direction that I am headed."
MCHC is a trusted provider of high-quality, local health care to the residents of Monroe County, IA and surrounding counties. To learn more, please visit www.MCHAlbia.com.