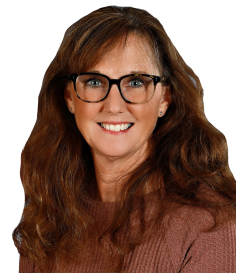 As a Float Nurse for the Monroe County Hospital Medical Clinic, Kerri works in multiple areas within the Medical Clinic and treats different kinds of patients each day. "Being able to help people during their time of need is one of the things I enjoy about my position," states Kerri Boender, RN.
Kerri acquired her liking of the nursing field from her great grandmother, grandmother, mother and two sisters who have all worked in a hospital setting. As a child, Kerri spent a lot of time within the hospital setting and dreamed of becoming a nurse. Kerri shares, "I recall taking my first nurse's aide class with Sister Rosita at St. Josephs Mercy Hospital in Centerville. She told us, hard work and determination will get us anywhere."
Kerri was informed about Monroe County Hospital & Clinics (MCHC) from a few friends of hers. They informed her MCHC was a great place to work. Years later and having worked in multiple areas within MCHC, Kerri has become a stronger person. She shares, "Changing jobs within MCHC and now working for the Medical Clinic has made me learn so many new things. In my field, I like to see patients using MyMCHC Portal and being involved in their health care." MyMCHC Portal is a free resource to access your health records, request an appointment online, send a secure message to your provider, and update your information and much more.
Outside of the work life, Kerri enjoys spending time with her family, boating, fishing and running. Kerri recently learned she could run six miles without much training! Go Kerri! As a happy, energetic and accountable individual, Kerri looks to help individuals find success. Kerri shares, "Helping others grow, helps me grow. I would love to be Winnie the Pooh if I were a fictional character because he is kind to others."
MCHC is a trusted provider of high-quality, local health care to the residents of Monroe County, IA and surrounding counties. To learn more, please visit www.MCHAlbia.com.