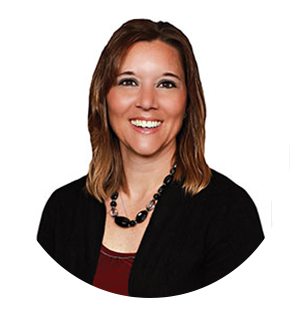 Kim attended University of Nebraska, with a Bachelor of Science in Social Work. Kim is a Social Worker/Case Manager for Monroe County Hospital & Clinics (MCHC).
As a Social Worker/Case Manager, Kim helps people who are in difficult situations with advice, figuring out what kind of help they need, helping them find the services they need, creates plans for treatment or recovery, works with other health and human service providers, and keeps tabs on progress with treatment plans.
As a child, Kim first wanted to be a teacher, then changed her mind and showed interest in becoming a public relations specialist. Kim started with MCHC as a hospice social worker, progressing into the social worker/case manager position she holds currently. Becoming a social worker/case manager is a perfect fit for Kim. As much of a compassionate hearted individual as Kim is, she states, "being a social worker/case manager gives me the sense of accomplishment. I feel like I have an impact on people."
"My main goal in life is to help others – and that is exactly what I do on a daily basis," expressed by Kim. "Find something you really love and do it! It doesn't take any more effort to be kind, kind words go a long way."
Kim is a dedicated employee of MCHC. Her critical thinking and compassion for what she does stands out. MCHC thanks Kim for her devotion.
MCHC is a trusted provider of high-quality, local health care to the residents of Monroe County, IA and surrounding counties. To learn more, please visit www.MCHAlbia.com.