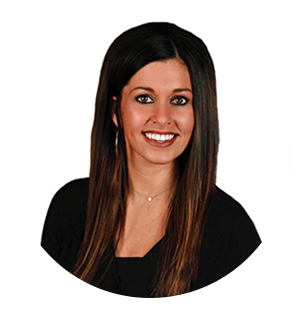 As a Human Resources Generalist, McKenzie is responsible for all aspects of recruitment at Monroe County Hospital & Clinics (MCHC). This includes screening applicants, conducting interviews, extending job offers, coordinating background checks, and completing new hire paperwork. She coordinates hospital wide orientation and special events, maintains personnel files, monitors and educates on benefits and policies, and is a member of the Standards and Wellness Committee. McKenzie also serves as the payroll processor backup.
McKenzie enjoys the recruitment portion of her position most. "I enjoy being part of the launch of a new employee's career when working with them in the pre-employment process. I try to make the transition as easy and exciting as possible while they start a life-changing journey," stated by McKenzie.
McKenzie defines herself as compassionate, determined and a good listener. McKenzie enjoys spending time with her son and husband. Faith, family, and friends are very important to her. McKenzie shares, "I really enjoy my time outdoors whether it be spending time on the family farm, going on a walk through the woods or soaking up the sun at the lake. Being outside allows me to take time in this busy life to really enjoy the beauty of the world around us."
When asked what she would do for a career rather than what she currently is doing; McKenzie responded with, "I think I would really enjoy being on the clinical side of healthcare. I would love to be a Registered Nurse, serve and care for patients in a different capacity than what I do in my current role."
MCHC is a trusted provider of high quality, local health care to the residents of Monroe County, IA and surrounding counties. To learn more, please visit www.MCHAlbia.com.