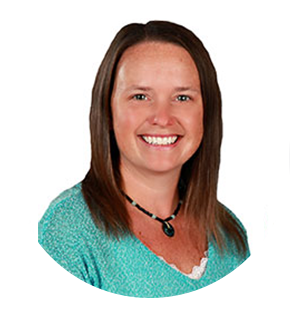 Sara attended Kirkwood Community College and received an Associates of Applied Science Degree in the Occupational Therapy Assistant Program.
As a Certified Occupational Therapy Assistant, Sara helps patients recover, develop, and improve the skills needed for daily living and working. Occupational therapy focuses on using sight, movement and brain function to help patients regain control and become productive.
As a child, Sara wanted to be an accountant, following her passion for math. Her mother, father, grandmother, and two aunts worked at either Ottumwa Regional Health Center or St. Joe Hospital. Sara spent time at both facilities as a child visiting them off and on. Sara states, "although my mother is the one who encouraged me to job shadow multiple occupations at the hospital, my true passion is occupational therapy." Knowing that her true passion was occupational therapy, Sara looked in to what it would take to make it her career. To Sara, healthcare seemed like a natural choice.
Sara enjoys helping people recover, obtaining their normal function and strength they are capable of, and helping them get back to doing everything they enjoy doing. Sara's main goal in life is to continue to learn and grow in her position with MCHC, but most of all, spend as much time with her immediate and extended family as she can, enjoying fun times and making great memories. Sara is the memory keeper, a.k.a. the photographer of the family.
Living in Albia for 15 years and having to drive to other towns to work, she kept an eye on the MCHC website for an open career that best suits her interest. Finally, she found the perfect career with MCHC and is very thankful to obtain work in the Albia community, being a part of it.  Sara expresses, "I love the culture here, I have felt very welcomed from day 1. Keep a positive attitude towards life and smile a lot, others will react in the same manner."
MCHC is a trusted provider of high-quality, local health care to the residents of Monroe County, IA and surrounding counties. To learn more, please visit www.MCHAlbia.com.