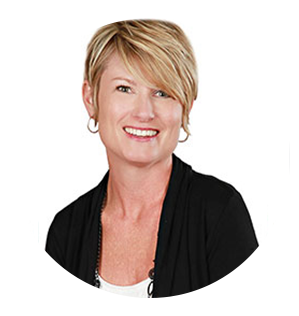 Sharla is a Registered Nurse (RN) for Monroe County Hospital & Clinics (MCHC).
As a Registered Nurse with the MCHC Medical Clinic team, Sharla performs many jobs. She provides and coordinates patient care, educates patients and public about various health conditions, and provides advice and emotional support to patients and their family members. Some of the job functions Sharla performs are: diagnostic tests and analyzing results, administering medications, operating medical equipment, recording patients' symptoms and medical histories, and assisting with patient rehabilitation and follow-up.
Sharla has been a nurse for 19 years with experience in various nursing fields. Sharla states, "I decided to pursue the nursing field and have no regrets. I love learning new skills to help make a difference every day." It takes a very special individual to work as a Registered Nurse. Someone who loves people, relationships, and education. MCHC is thankful Sharla chose to be part of the MCHC family.
As part of the MCHC family, Sharla shares, "Always do the right thing, you will never be disappointed."
MCHC is a trusted provider of high-quality, local health care to the residents of Monroe County, IA and surrounding counties. To learn more, please visit www.MCHAlbia.com.