MCHC Welcomes New Doc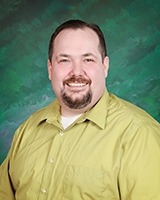 The Monroe County Hospital & Clinics is proud to announce the addition of Joshwa Tromblee, D.O. to our team of medical staff.
Dr. Tromblee completed undergraduate studies in New Mexico and graduated medical school at Des Moines University (DMU). He completed his residency at Iowa Lutheran Hospital and Broadlawns Medical Center, both in Des Moines. Tromblee grew up in Alaska living in log cabins without water or electricity for many years.  He and his wife, Deborah, have three young children, two sons and a daughter.  The entire family enjoys hunting, fishing, camping, and gardening.
Tromblee is expected to begin practicing in the medical clinic around May 13, 2013.  "I am excited to be moving to and starting my practice in Albia because of the great culture at the hospital and in the community. I have been working in the ED at MCHC on occasional weekends over the last 4 years and it really has felt like home," said Tromblee.  He adds, "My approach is empathetic and non-judgmental care for patients of all ages. It is important to me that all of my patients feel personally involved in their care, that I educate them about their choices, and that we move forward as partners in their health care decisions."
Greg Paris, MCHC CEO, stated, "We are very pleased to have Dr. Tromblee joining our Medical Staff and MCHC family.  After 19 years here, I have found that the providers who are successful have a connection at a personal level with their patients.  I'm confident because of his personality and the friendships he has developed while working in our ED that Dr. Tromblee will be very successful.  Folks are going to love him."