Monroe County Hospital & Clinics Announces New CEO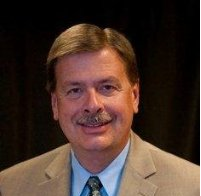 Monroe County Hospital & Clinics is proud to announce that Todd M. Willert, CHE, has been appointed as the new Chief Executive Officer effective September 3, 2013.
Willert has served as a hospital CEO with MHN-CI (Mercy Health Network-Central Iowa) for 19 years and has more than 30 years of healthcare experience.  Most recently, Willert served as CEO for a 97-bed (17-acute and 80 long-term care) critical access hospital in northern Iowa managing a total of 260 employees.
Mr. Willert earned a Masters of Hospital & Health Administration from the University of Iowa; a Bachelor's degree from the University of Minnesota; and a nursing degree from Lutheran Hospital School of Nursing in Moline, IL.  Willert has a proven track record of reducing costs of operations and enhancing revenues, increasing the quality of care delivery and access, driving improvements to enhance the patient experience and employee engagement, and enhancing hospital image and awareness in the community.
Marilee Scieszinski, Chairman- MCHC Board of Directors, states "Todd's extensive healthcare experience, leadership and community involvement skills, combined with an established relationship with the Mercy Network will be a wonderful addition for Monroe County.  Monroe County Hospital & Clinics will be provided a seamless transition with Todd's enthusiasm for maintaining the high standards established relative to care of our patients as well as employee and workplace satisfaction."
Mr. Willert will be relocating to Albia with his wife, Nancy, who is a registered nurse.  They have two adult daughters and a young grandson.