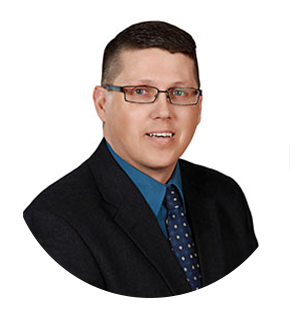 Brad graduated from Indian Hills Community College, moving forward to Mercy College of Health Sciences in Des Moines, IA. From there, he participated in a Combat Lifesaver Training in 1991 in Vilseck, Germany.  Brad is the Emergency Services Manager for Monroe County Hospital & Clinics (MCHC).
As an Emergency Services Manager, Brad plans, directs, and reviews the functions and activities of the Emergency Services Department; coordinating emergency planning, hazard mitigation and preparedness activities; coordinates response and recovery operations for all hazards; coordinates mutual aid services for other than fire and law enforcement; and performs related duties.
Brad is a very passionate employee at MCHC. His values and dedication reflect daily demonstrating his respect for patients and the community. Brad lives each day with this statement in mind, "Go to bed knowing you've done your best. Do your best every day. Be a better you tomorrow." Brad's integrity and strength for MCHC sets a true example of the environment within MCHC's facility. As an engaged employee, he loves working with people, helping the healing process start earlier, leading the change in healthcare, and making a difference how MCHC provides care.
In following MCHC prior to employment, applying for a position and obtaining one; Brad is an employee of MCHC for 13 years. Brad commented, "I like the pathway the hospital is taking, the direction and positive environment. MCHC provides excellent customer service and patient services. MCHC truly values its employee's and I have a lot of respect for that."
MCHC is a trusted provider of high-quality, local health care to the residents of Monroe County, IA and surrounding counties. To learn more, please visit www.MCHAlbia.com.