Albia, IA, April 18, 2022 – Monroe County Hospital & Clinics (MCHC) is thrilled to announce that Angela Freeman, MHA/ED, CPHQ, Director of Quality, has been selected as the winner of the 2022 Outstanding Iowa Quality Professional Award presented by the Iowa Association for Healthcare Quality (IAHQ). "I am honored and humbled to be recognized in this capacity. I have a strong passion for quality and am dedicated to continually improving systems and processes to deliver high quality care and service to our patients," MCHC Director of Quality, Angela Freeman. Freeman has been an active member of IAHQ for more than 20 years and served on the IAHQ Board from 2016 to 2021 in the capacity of District C Representative, President Elect, President, and Past President.
Eligible IAHQ members who have demonstrated the characteristics of commitment, dedication, passion, and enthusiasm for the healthcare quality profession were nominated by co-workers, supervisors or other IAHQ members across the state for this award.
Earlier this month, Freeman celebrated her 25-year milestone with Monroe County Hospital & Clinics. She received her Master of Healthcare Administration degree with a concentration in education from the University of Phoenix in 2011. She has extensive training in healthcare quality, LEAN, and Six Sigma. She completed a rigorous program in 2004, earning a Black Belt in Six Sigma. Freeman's knowledge and experience has assisted Monroe County Hospital & Clinics in achieving ongoing exceptional results and external recognition in the areas of quality, safety, and patient satisfaction.
In her quality role, she works closely with all leaders to identify meaningful quality measures, monitor results, and develop plans for improvement. She works with each department on adherence with rules and regulations and the implementation of best practices to care for patients. She uses her facilitation skills to bring teams of employees together to analyze data, evaluate workflows, and improve processes. Freeman has also been a key driver in improving patient satisfaction. She has been involved with implementing numerous initiatives to include standards of behavior, service recovery, employee and patient rounding, discharge phone calls, bedside shift report, and teach back. Freeman is the leader of MCHC's Patient Experience Team and serves as the main contact for patient grievances. Her peers say that she has a talent for working with people to find common goals and resolve conflict. Additionally, Freeman provides senior leadership over medical staff credentialing, nutritional services, maintenance, and environmental services.
"Angela is a member of the Senior Team and is seen as a leader in our organization. Under her leadership, our organization has benefited from several performance improvement projects. Angela is a LEAN process leader for our organization and uses her skills and knowledge to look at various processes and improve those processes," said MCHC CEO, Veronica Fuhs. "As the Director of Quality for our facility, her role spans the organization. Angela is a dedicated employee who sees her quality role as integral to the facility. She is very in tune and passionate about delivering high quality care to our patients."
The Iowa Association for Healthcare Quality (IAHQ) annually grants the Outstanding Iowa Quality Professional award to recognize a dynamic and passionate IAHQ member who has demonstrated enthusiasm and leadership with local, state and national healthcare associations and has made contributions to healthcare quality through healthcare consultation, publications and presentations.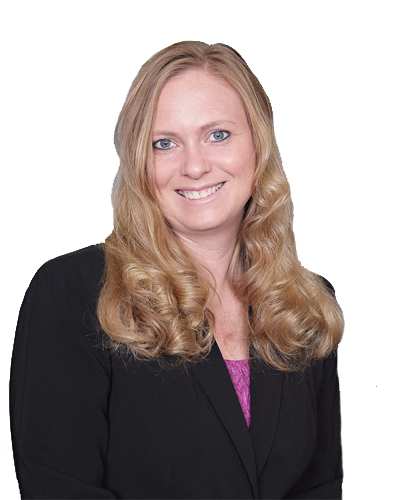 ---
About Monroe County Hospital & Clinics
Established in 1951, Monroe County Hospital & Clinics (MCHC) is a trusted provider of high quality, local health care to the residents of Monroe County, IA and surrounding counties. Our highest mission is a promise to create an excellent health care experience. We believe it must be our number one priority to ensure the personal safety and security of each customer and employee. Our full-service, primary care hospital offers an array of inpatient and outpatient health services including surgical, clinical, specialty, physical therapy, cardiac rehabilitation, occupational therapy, emergency, sleep studies, pain management services and much more. Visit www.mchalbia.com for more information.